Karen Handel continues to boast about her fiscal responsibility, but her track record shows otherwise.
In the early 2000's when Handel was serving as Gov. Deal's deputy of chief of staff, she suggested spending between $15,000 and $18,000 of tax dollars on new office chairs.
It's no wonder that as Chairwoman of the Fulton County Commission, Handel's personal office budget jumped by a staggering 43 percent in the first two years, while she cut essential services like courthouse security and law enforcement's budget.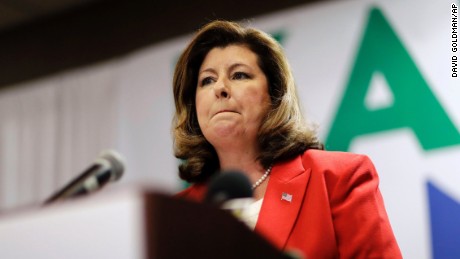 Her detour from "fiscally conservative" doesn't stop there. As secretary of state in 2006, Handel the office administration budget rocketed by 42 percent. During this time, she found the need to fire 40 workers, yet found room in the budget to spend $13,500 in travel in 2008 and 2009 alone.
That's not the only time she called for job cuts as a solution to budget problems. During her unsuccessful runoff against Nathan Deal for the Republican nomination for governor, she called for the cutting of 10,000 state workers.
She also used $587 of taxpayers' dollars every month to pay for a luxury Lexus SUV for herself, instead of choosing to drive the standard state car available to her.
None of this adds up to "fiscal responsibility." These numbers are a far cry from the claims that she knows how to "create jobs and enact aggressive economic development policies" to grow our economy as she says on her website.
No, in fact, Handel manages budgets in her own interest, ready to slash jobs or important programs if it means she can keep paying for expensive cars or new chairs.