Early voting for the April 18 special election has begun, which features the formidable Jon Ossoff running to replace U.S. Rep Tom Price in Georgia's 6th district.
Ossoff dominated an 11Alive poll conducted this week, winning over 43 percent of likely voters. The closest candidate after Ossoff was Republican Karen Handel at just 15 percent.
Though things are boding well for Ossoff, we can't let our guard down now. Voters have to bring this energy to the voting polls.
"Polls are just polls. Now, it's all about turnout," Ossoff said. "Turnout is key."
Let's turn out. Early voting is still going on — Cobb, DeKalb and Fulton will have early voting locations open this Saturday. These locations may differ from the usual sites, so check out My Voter Page to find polling locations and dates if you're in the 6th district. The "advance voting info" link is also helpful.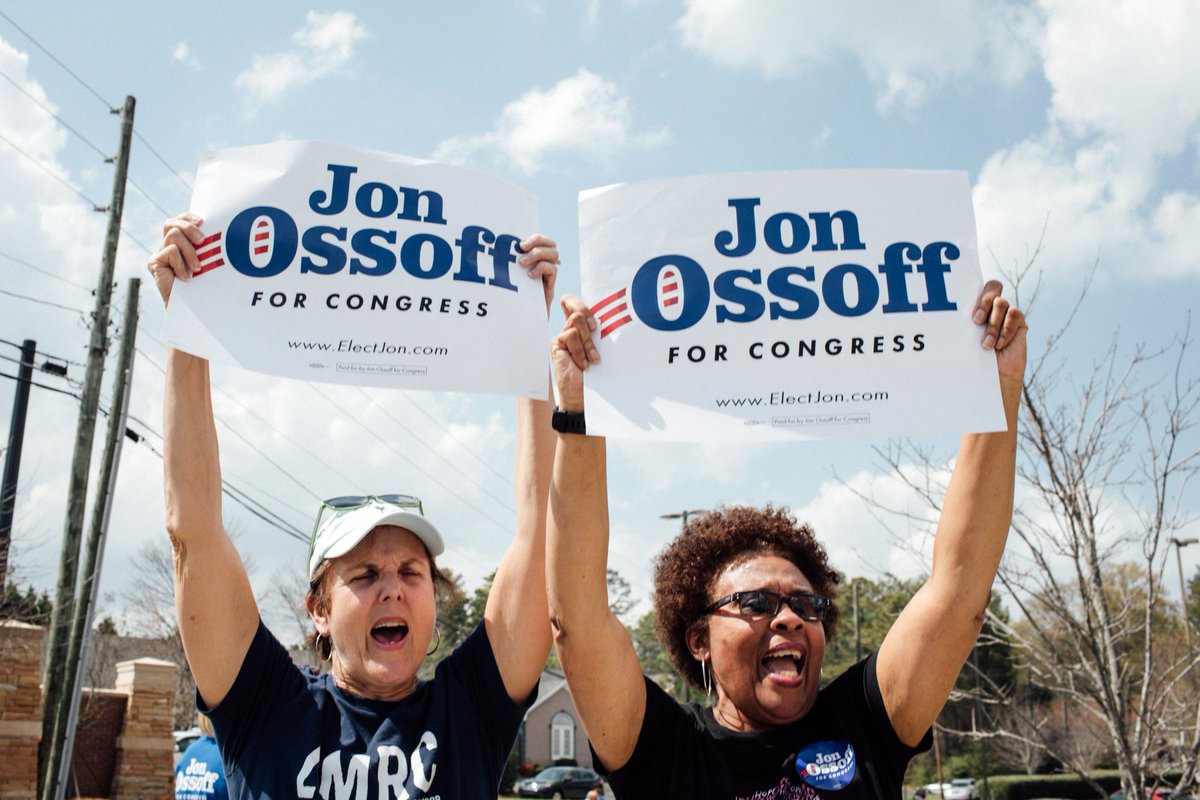 Democrats are rallying around Ossoff where it counts. One analysis found 44 percent of the 8,100 early voters were Democrats while only 23 percent were Republicans.
Like Ossoff warns, turnout is essential. These numbers prove that progressives are fired up and taking action, but we need to keep following through with our enthusiasm. Head to the polls for early voting to cast your vote for Ossoff!
If you want to take your support a step further, join Swing Left for a day of canvassing on Saturday, April 15. Visit their site to learn how to be a part of their canvassing and make a difference.